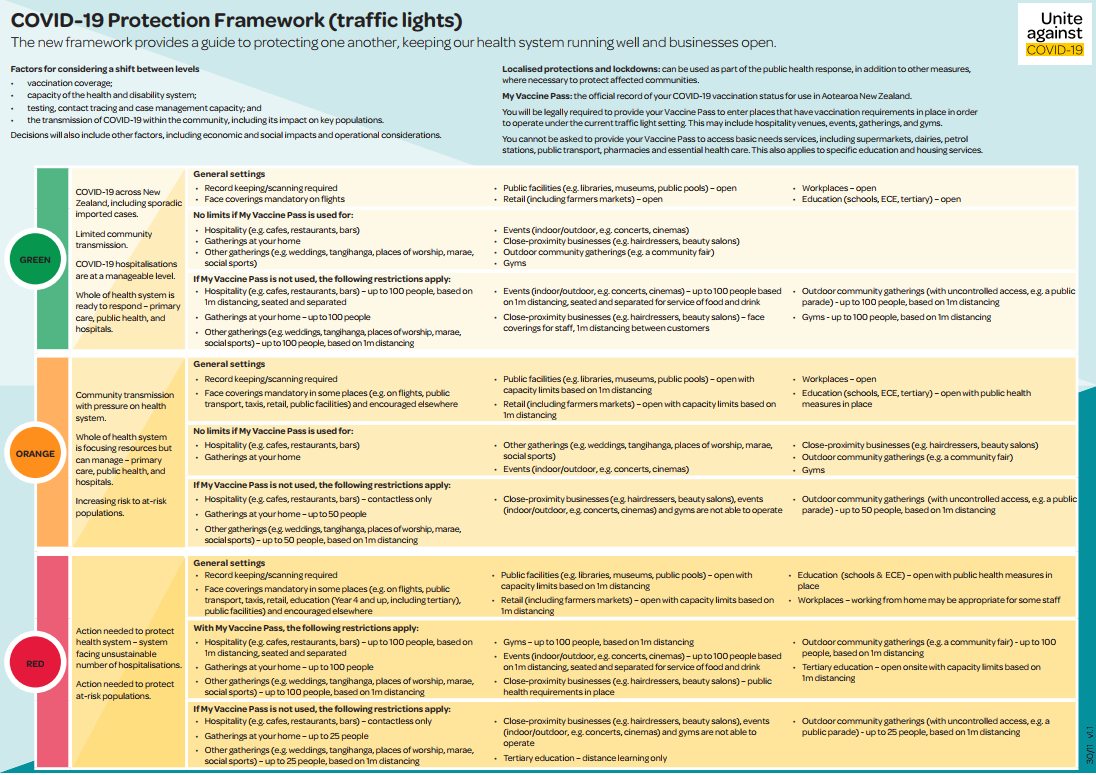 Business Support That Will Be Available Under The COVID Protection Framework:
Short Term Absence Payment and Leave Support Scheme – these schemes remain available to help pay employees who are required to stay home to await test results or are required to
self-isolate, when the employee is unable to work from home. The leave support scheme payments will be changing from 2 weeks to a weekly payment once we are in the new COVID Protection Framework and applications will be available through the Work and Income website.
Wage Subsidy – The 8th round of the wage subsidy is available until 9 December 2021. There are
no other wage subsidy rounds planned at this stage.
There are still three Resurgence Support Payments available for eligible businesses. You can find
out if your eligible here. The amounts for the stated support payments are as followed:

• Small Business Cash Flow Loan Scheme – Applications for this scheme will remain open until 31 December 2023. You can view more details here.
• For Businesses that have faced higher Alert levels (in places such as Auckland, Waikato and Northland) there is a one off Transition payment available for eligible businesses who have experienced reduced income between 3 of October and 9 November. The criteria and payments are
managed in the same way as the Resurgence Support payment and applications will be available through the IRD Website from the 10th of December 2021.